10 Fun Places To Visit In Marquette This Weekend
Marquette offers some of the most amazing sights and activities in Michigan and lucky for you, Tourville Apartments offers you easy access to it all! Spend a day exploring all of the amazing shops and restaurants with your friends. Or uncover hidden treasures in one of the amazing museums like the Marquette Maritime Museum! There are so many activities and places to visit for every occasion, like romantic date nights, family fun days, or a quiet day spent with yourself!
Below is our complete guide to every exciting adventure that awaits you here in Marquette, MI! Being so close to the action at Lake Superior, you'll always have something fun to do while you're in the area.
TOP 5 PLACES TO GO IN MARQUETTE
Downtown Marquette is a historical part of town that has different businesses, events, and entertainment throughout the year! Some of the most popular events they host are Art Week, Blueberry Festival, Halloween Trick or Treat, and more!

They also host the downtown farmers market which is open from May to October on Wednesdays and Saturdays. The market also offers a late fall market from November to December. You can also stop in for some shopping and local restaurants as well! Check out Aubree's Pizza, Campus Pharmacy, Cruise-n-Coffee, and more! You can also learn about the history and culture of Marquette at one of the many art and photography studios that are featured downtown.


337 W Washington ST Marquette, MI 79855


Blackrocks is a microbrewery that first opened in 2010 when the owners, David Manson and Andy Langlois decided to take their hobby of brewing in their basement to the next step. They have an exceptional staff that provides awesome customer service that you can tell love what they do when you are around them. Just look for the yellow house on the corner of third street and you will find Blackrocks Brewery.

They offer craft beers, outdoor seating, and live music! The brewery is open Mondays 4-11 PM and Tuesdays-Sundays from noon to 11 PM. When visiting, we recommend trying their Grand Rabbits brew, which is a dry-hopped cream ale that is made with Lake Superior water. You can also purchase some of their merchandise to help support the local brewery. They have pocket shirts, sweatshirts, and a lot more! Stop in today to see why they are so highly rated on Google and one of our favorite places in Marquette.


424 N 3rd ST Marquette, MI 49855


Presque Isle Park is located on Peter White Drive in Marquette. It is a 323-acre park right next to Lake Superior. The park has many picnic areas, hiking trails, cross country ski trails, a white tail deer herd (look for the albino deer!), a playground and a concession stand. This park is considered one of the most visited sites in Marquette County. The park has over 100 species of native plants and other wildlife. Depending on the time of the year, you might also see migrating birds.

It is also nearby the Presque Isle Harbor Lighthouse, which is still an operational lighthouse today.


Peter White DR Marquette, MI 49855


Another hiking option is Sugarloaf Mountain. This is a relatively short hike with two trails, one being easy and the other being difficult. Either way, you take, it will be worth it at the end when you reach the top which has views of Lake Superior, Marquette, Presque Isle Park, Little Presque Isle as well as Hogsback Mountain. You also get a nice view of the forest canopy below. It is rated #1 as the top thing to do when visiting Marquette and voted the "Best in Town Hike" in 2014.

The mountain also has a stone monument you can visit which was erected by Boy Scout Troop 1 to commemorate their assistant scoutmaster, Barlett King, who helped establish the local troop that is believed to be one of the first Boy Scouts Troops in the U.S.


Marquette, MI 49855


The Marquette Maritime Museum first opened in 1984 with the goal to "protect and preserve the maritime history of Marquette, Lake Superior, and all the Great Lakes, and to remember our submarine veterans."

The building the museum is located in was actually built in 1891 by the architect D. Fred Charlton. The building is a one-story Romanesque style structure with rounded arch windows.

They are open from mid-May to mid-October on Tuesdays-Sundays. The museum tour is ADA accessible but the Marquette Harbor Lighthouse tour is not as you will have to go up 45 steps to access the building. They also have a gift shop called the Ship's Store where you can buy various nautical gifts to take home. Visit today!


300 North Lakeshore Blvd Marquette, MI 49855


TOP 5 AMAZING PLACES TO EAT IN MARQUETTE
Marquette is home to Northern Michigan University and has become a driving force in culture, community events, and entertainment. This has attracted citizens from many different cultures. As a result, the cities dining scene is an eclectic fusion of local tradition and international flavor. These five must-try restaurants define Marquettes's culinary culture, from laid back bistros and cafes to innovative food served in luxury settings.
Brewpub
The Vierling has been in Marquette for over 100 years. It sits on the corner of Front and Main Streets. It started out as a saloon and was in operation until 1917 when prohibition closed it down. It was once again opened in 1985 by Kristi and Terry Doyle and was renovated into a cafe but they made sure to keep the historic details. They still serve lunch and dinner, all fresh and homemade, with a well-stocked wine cellar. In 1995, they became one of the first brewpubs in Michigan when they added a five-micro barrel brewing system. When stopping in, we encourage you to try one of the many beers they brew such as the Red Ale, which is a medium-bodied red-hued amber ale.
119 South Front Marquette, MI 49855



Bar and Grill
Iron Bay is located in one of many historical buildings in Marquette. They have a dedicated culinary team who have created a comfortable and trendy place to stop in for good food. Their building looks over the Lower Harbor and Lake Superior, so not only will you get to try some exceptional food and drinks, but it comes with a view you can't beat! When stopping in, we recommend the Foundry Burger which has a sweet pepper jam that is to die for. Stop in today!
105 E Washington St Marquette, MI 49855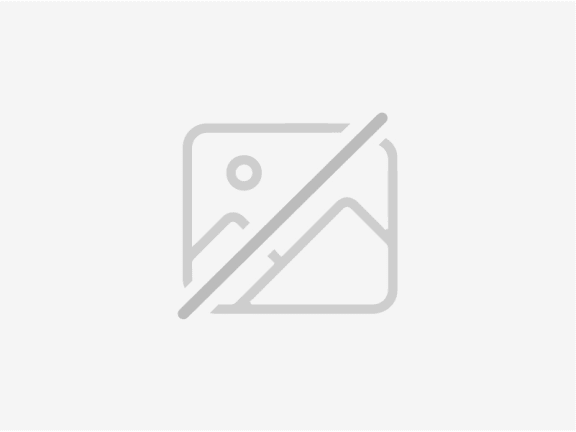 Cajun Restaurant
You may be in Michigan, but eating here will make you feel like you are in the heart of Louisiana. Lagniappe Cajun Creole Eatery provides classic Cajun food and cocktails with live Cajun and Blues tunes. We recommend starting with the alligator bites of boudin balls then moving onto their Big Mamou southern fried platter which has fried catfish, shrimp, and crawfish as well as a Memphis chicken breast. Make sure to order dessert, they offer a large dessert menu including hot beignets, Mississippi mud pie, and southern pecan pie.
145 Washington St. Marquette, MI 49855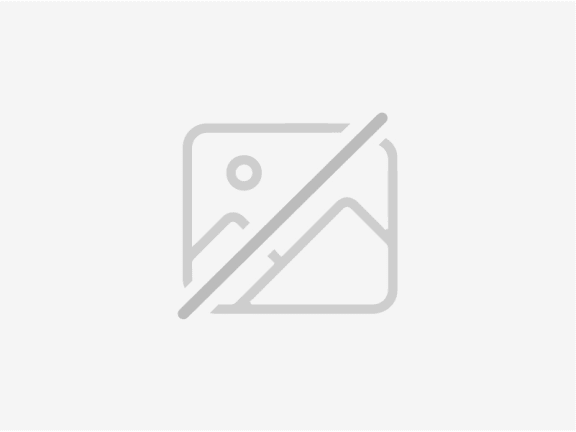 Pizza Restaurant
Vango's is the oldest pizza parlor in Marquette. They specialize in fresh and homemade food. All of their pizza dough and sauces are made from scratch in-house. Stop in to try one of their soups, salads, pizzas, sandwiches, or burgers today!
927 N 3rd St Marquette, MI 49855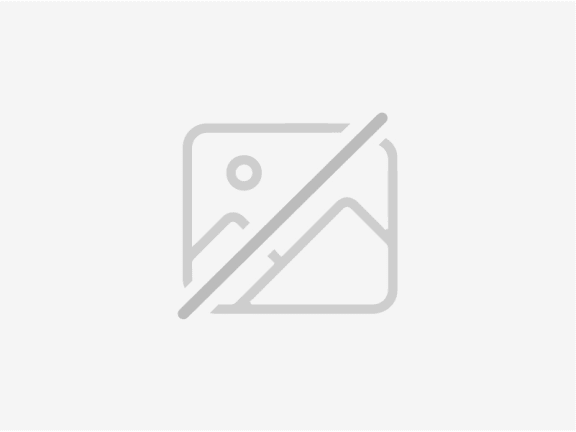 American Restaurant
Jean Kay's has been open since 1979 in Marquette and has been serving some of the best pastries, sandwiches, and wraps ever since. They offer daily specials as well as delicious baked goods. Stop in today to try one of their specialty subs, such as the Mama Russo's Beer Bratwich or the Turkey Club. We also highly recommend the chicken hummus wrap.
1635 Presque Isle Ave Marquette, MI 49855


Testimonials
5 Star Review: We love it here!! So excited we are able to call this home! We recently moved in here and it has been a very quiet and friendly place. The apartment was very clean and appeared to be very well maintained when we moved in and it exceeded our expectations!

- Apartment Ratings
5 Star Review: This is my first time ever renting an apartment, I've always been in houses, but living here is just as quiet and private as a house with extra amenities! The staff is extremely helpful, the property is very well maintained and very safe!

- Google Review
Staff knows everyone and is very helpful! Maintenance is fast and effective and very courteous. Views and location are second to none. Most beautiful place to rent in Marquette and most affordable! Worth the wait on the waiting list.

- Apartment Ratings
5 Star Review: Staff is friendly and knowledgeable, maintenance is super efficient and quick, and the amenities here are awesome! Quiet area and close to everything in Marquette. Can walk to almost any where or drive in a matter of a few minutes.

- Apartment Ratings
5 Star Review: This is a great place to live--very well maintained and great location.

- Google Review
I have been renting for awhile now. Staff is friendly, any maintenance is done fast, and it's a great place to live.

- Google Review
Great views, staff is friendly, clean buildings, great price

- Google Review
I've had nothing but great experience with The management and staff! The gym and buildings are wonderful, quiet, and safe! Maintenance is on top of EVERYTHING! Very professional! The front office knows everything there is to know inside and out! Many friends and family live here.

- Apartment Ratings
The best apartment I have lived in by far. The staff is always very helpful easy to get a hold of, and the maintenance crew is always very quick to fix what needs fixing. Their apartments are very spacious and each building is kept very clean. The Health Club is amazing!

- Apartment Ratings
Just signed our second lease & wouldn't want to live anywhere else! Tourville Apartments are the best in Marquette county. The apartments are all very clean and well maintained. All the staff is very friendly and helpful.

- Yelp Review
I have enjoyed living at Tourville for the past 3 years. I truly appreciate their amenities and their service is superb.

- Google Review
Great place to live! BEST kept and maintained apartment complex in the UP! Very friendly, accommodating, and responsible staff! Highly recommended!

- Google Review